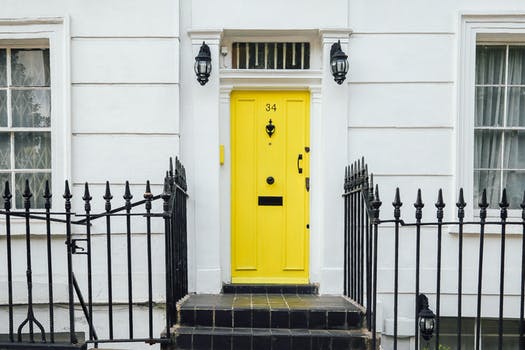 You: Knock-knock.
Real estate agent: Who's there?
You: Nunya.
Real Estate Agent: Nunya who!?
You: Nunya business if I'm pre-approved or not! Just show me the house, and I'll get pre-approved. I can definitely get approved for a mortgage. Stop asking if I'm pre-approved.
Agents have different personalities. They all come across different ways. They all handle how they meet, greet, and chat with consumers in different ways. There's no one way to "be", as a real estate agent.
Every single real estate agent should be asking you if you're pre-approved. Many do not because they feel like it is too pushy or forward. He or she worries about offending you. But they should ask…
…because it's entirely relevant for them to know.
…because it's entirely important for you to be pre-approved.
It is not a joking matter.
You should expect to be asked if you are pre-approved and be prepared to say that you are. You should actually want the agent to ask you that question.

It may seem invasive when an agent you've just met asks you if you're pre-approved. It feels like they're asking you some pretty private, intimate stuff that's none of their business.
It is a necessary question, and an important piece of information for the agent, and for you, to know.
Why does an agent ask you if you're pre-approved?

Agents aren't asking you if you're pre-approved because they're looking to size up how much you can spend. (At least not most agents…)
They want and need to know that you are serious, and qualified to buy a house.
Here's why…


Real estate agents need to make sure they're working with someone who can actually buy a house. They don't get paid until and unless the person they're working with buys a house. So, this is a matter of being careful about who they spend their time with. It might sound selfish…but you can't fault them for that. They're in business. Nobody cuts them a paycheck. And showing people houses is not a public service or charity work. Even working with someone who is pre-approved doesn't guarantee them that they're going to make any money. But at least it's an indication that the person they are working with can do something.
Agents also need to know how much you're pre-approved for in order to advise you as well as possible. Picture an agent showing you houses for weeks, and months. You finally find "the one"! You get all excited about the house, and you want to make an offer, only to find out then that there's no way you could afford the house. This leads to heartbreak and aggravation…for both of you. It doesn't do either of you any good to go through all of that only to find out you can't afford the houses you were looking at…or even buy one at all.
And, to a degree, this is a safety precaution. You might not believe this, but agents are in a pretty risky position. If they just say OK to every person who calls and asks to go see a house, with absolutely no proof or verification of who the person is, that puts them at risk. Sure, a pre-approval won't necessarily stop an evil person from doing something, but this is a pretty basic precautionary request.

Why you should want an agent to ask if you are pre-approved.
If they're asking that question, it's a good sign that they are thorough and thoughtful about how they do their business. That's the type of agent you want to have on your side when you're buying a house — one who's careful from the get-go. One who pays attention to the details. One who isn't going to waste your time any more than their own. Or allow your heart to be broken when you fall in love with a house you can't do anything about.
And if you want to get some really good attention and service from the best agents you come across, don't even let them have to ask if you are pre-approved…
Get pre-approved before you even start looking. And let the agent know you're pre-approved before they have to ask. You'll set yourself apart from almost every buyer the agent has ever met.